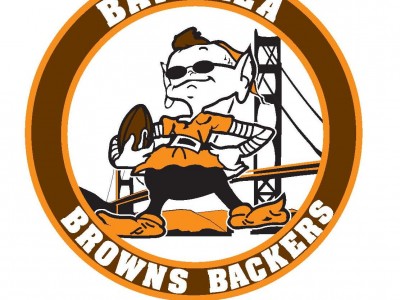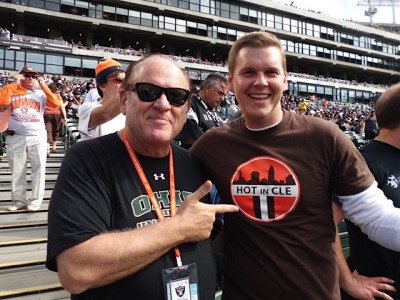 DRAFT FILLS POSITION NEEDS
 Top Browns pick Justin Gilbert will join  Joe Haden as best NFL CBs! OG Joel Bitonio fills in needed quality upgrade on the offensive line.  And Johnny Manziel will compete with Brian Hoyer at QB. With either Hoyer or Manziel – Browns have this position covered. Don't miss a game this year, pre-season is even more important than anytime in Browns history.
————————————-
2014  BABB BANQUET with Browns Player Mitchell Schwartz was great fun.
See this banquet video clip:
http://www.youtube.com/watch?v=pfICKj6qYIQ
————————————-
WHY BROWNS WILL WIN IN 2014
Coach Mike Pettine has installed a new vibe in Browns-land: be tough, play hard, play like a Brown.  With 8 Championships, playing like a Brown means winning, and this team will win.  QB Brian Hoyer will come back healthy, free agency has added the top FA runner in Ben Tate, tough safety in Donte Whitner and some very savvy WRs, and draft brings in talent at cornerback and OL needed to get back to the Browns championship play.
Beat the rush: join BABB today!
With members from Alaska to New York and all over the USA, support one of the best BBW clubs, all-volunteer, fun, with great newsletter, member gift and access to great seats in Browns stadium and option to get our cool Tee!
———————–
Go to Bay Area Browns Backers Facebook page, like us and comment! Click Facebook logo link at the top of this page.
———————–
Cool in Cleveland!
See Hector Lopez, our own San Jose based Bay Area Browns Backer in Cleveland and other areas wearing Browns gear. Young Hector is a talented, cool young man and he and his family are loyal Browns fans. Click this YouTube link: http://www.youtube.com/watch?v=Rg-H_h0539A
———————————–
Win or lose, Browns fans have the most fun in NFL, and in 2014 get ready to see more winning!
See all Browns games at one of our SF Bay locations. Click the BABB Viewing Locations page to find the nearest BABB site. Email me for more info: budg@earthlink.net.   –Bud
See the Schedule Page of this site for game times, opponents.
Cleveland area attractions are world class!
Cleveland is grossly underrated as a travel destination. This season you should plan to see a Browns game in Cleveland. BABB has up to six seats to offer you. While in town, visit Cleveland's Rock Hall, Vegas built Horseshoe & Hard Rock Casino's, Great Lakes Science Museum, Orchestra, Art Museum and new downtown dining: all world class, for more info see: Useful Cleveland area and Browns links.n