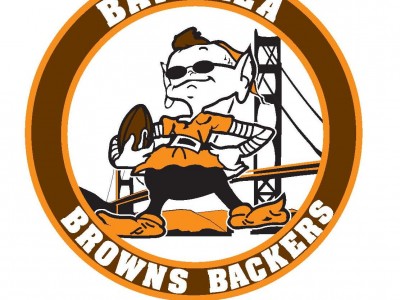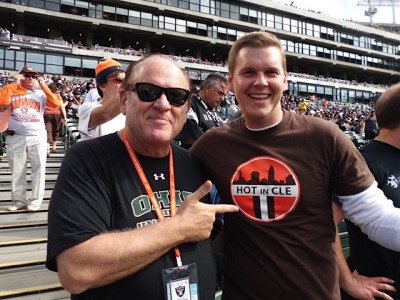 Browns Hoyer Proving His Worth, Leading Browns to Winning ways; Browns Backers Ramping up the Fun!
Browns backers in the SF Bay and all over the BBW global network see the value a smart, savvy QB adds to the offense. Quick acting, smart Brian Hoyer has that gift to lead and win. The fun is just beginning. Enhance your game viewing experience by attending one of our SF Bay area locations, see our viewing location page for addresses. And support this all volunteer club that adds to your Browns experience. Browns backers are part of the largest NFL fan base and have the most fun cheering Browns together, Join BABB today!
10 GAMES STILL TOO MANY!
JOSH GORDON 16 GAME SUSPENSION REDUCED TO 10
AS NFL MODIFIES PARAMETERS. BROWNS FANS STILL NEED TO UNITE
Please call NFL now at 212-450-2000. Tell them your anger over the 10 game suspension of Josh Gordon. He may have earned a penalty, say 5 games, but certainly not 10.  NFL needs to permit Gordon to play, let him work. We all hope to see Josh Gordon on the playing field soon.
When you call 212-450-2000 tell them you want to register a complaint on excessive Gordon ruling, you will be transferred to a message center, then leave a message expressing your anger, thanks, –Bud BABB
BABB Adds 2nd SF Location & Liaison
Bay Area Browns Backers (BABB) is pleased to announce a new San Francisco location – Bartlett Hall that will be overseen by new BABB Liaison Mike Zimmer. Bartlett Hall is at 242 O'Farrell Street (just one block from Union Square), and will feature a quality dining menu.
BABB's current SF location – the R Bar – remains in place, and will be as fun as ever with Erik Elder and Dan Beach as BABB Liaisons. The logic behind adding another spot is that Bartlett Hall will feature food and will also permit minors to attend. (R Bar is 21 only).
————————————
2014  BABB BANQUET with Browns Player Mitchell Schwartz was great fun.
See this banquet video clip:
http://www.youtube.com/watch?v=pfICKj6qYIQ
————————————-
BROWNS DEFENSE IS CHAMPIONSHIP LEVEL
Coach Mike Pettine has installed a new vibe in Browns-land: be tough, play hard, play like a Brown.  With 8 Championships, playing like a Brown means winning, and this team will win.  The Browns defense could carry the day as many experts feel Cleveland has another top ten group on the defensive side. On offense, QB Brian Hoyer needs to settle in. Browns added the top FA runner in Ben Tate, tough safety in Donte Whitner and some savvy vet WR.  Join the fun at one of the BABB viewing locations!
Beat the rush: join BABB today!
With members from Alaska to New York and all over the USA, support one of the best BBW clubs, all-volunteer, fun, with great newsletter, member gift and access to great seats in Browns stadium and option to get our cool Tee!
———————–
Go to Bay Area Browns Backers Facebook page, like us and comment! Click Facebook logo link at the top of this page.
———————–
Cool in Cleveland!
See Hector Lopez, our own San Jose based Bay Area Browns Backer in Cleveland and other areas wearing Browns gear. Young Hector is a talented, cool young man and he and his family are loyal Browns fans. Click this YouTube link: http://www.youtube.com/watch?v=Rg-H_h0539A
———————————–
Win or lose, Browns fans have the most fun in NFL, and in 2014 get ready to see more winning!
See all Browns games at one of our SF Bay locations. Click the BABB Viewing Locations page to find the nearest BABB site. Email me for more info: budg@earthlink.net.   –Bud
See the Schedule Page of this site for game times, opponents.
Cleveland area attractions are world class!
Cleveland is grossly underrated as a travel destination. This season you should plan to see a Browns game in Cleveland. BABB has up to six seats to offer you. While in town, visit Cleveland's Rock Hall, Vegas built Horseshoe & Hard Rock Casino's, Great Lakes Science Museum, Orchestra, Art Museum and new downtown dining: all world class, for more info see: Useful Cleveland area and Browns links.n